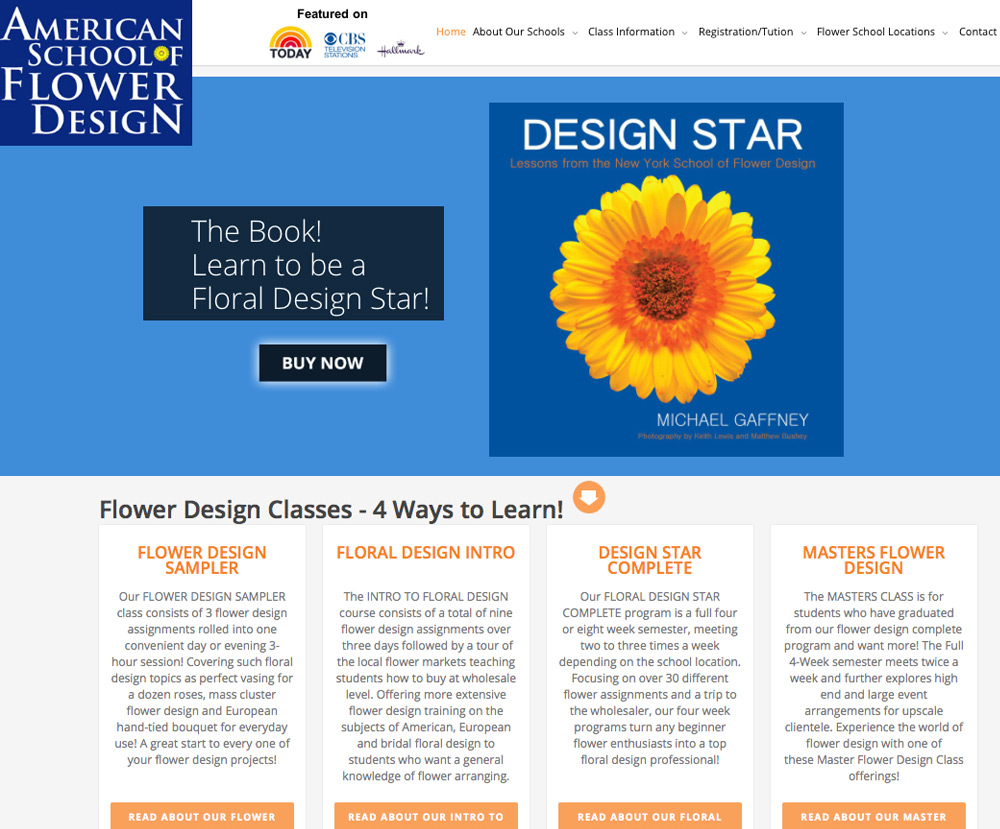 Client
The American School of Flower Design is a collection of flower design schools located in major cities around the country. These sixteen different floral design schools each offer programs which can turn any beginner flower enthusiast into a top floral design professional.
Challenge
The client needed to fill their classes in different cities, which run multiple times throughout the year. They opted to primarily use online marketing as their main source of advertising to reach new prospective students. They also wished to start offering online classes to their students.
Result
Originally starting with only one location, our marketing efforts have enabled the client  to grow their business to sixteen locations after only eight years. We helped them earn the reputation of being some of the top Flower Design Schools in the country.