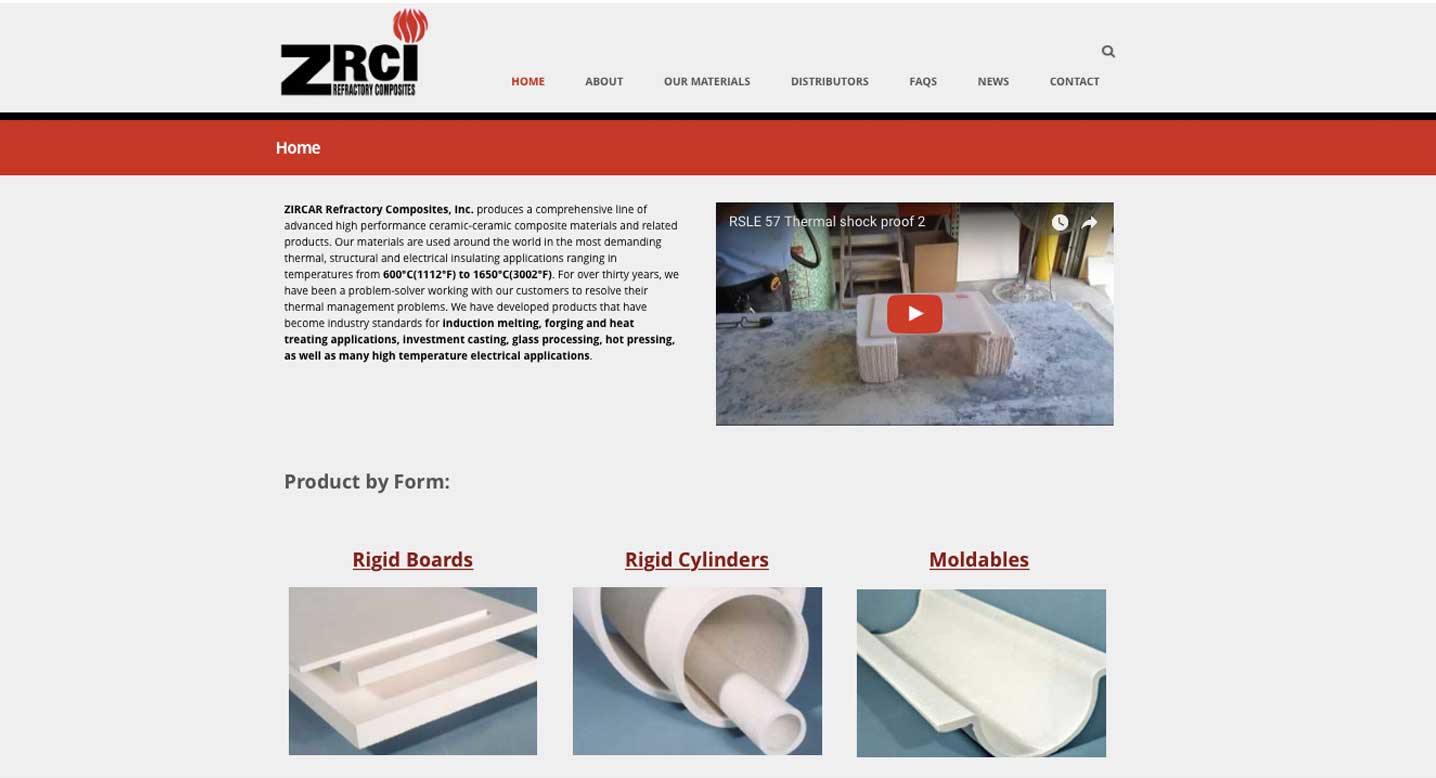 Client
ZIRCAR Refractory Composites, Inc. produces a comprehensive line of advanced high performance ceramic-ceramic composite materials and related products. Their materials are used around the world in the most demanding thermal, structural and electrical insulating applications ranging in temperatures from 600°C(1112°F) to 1650°C(3002°F). For over thirty years, they have been a problem-solver working with our customers to resolve their thermal management problems. They have developed products that have become industry standards for induction melting, forging and heat treating applications, investment casting, glass processing, hot pressing, as well as many high temperature electrical applications.
Challenge
Their old website was built using Microsoft Front Page, which, besides limiting their website-editing access to one computer, is no longer available and doesn't allow for software updates. This made updating their website nearly impossible. In addition, the website was not built with responsive capability and did not allow their clients to easily find their products and product technical specifications.
Result
We made them a new website using WordPress Content Management Software, making their website responsive and easy to update. We also created a custom post type for all their materials which allows customers to easily search for and find products and technical information in a variety of ways.