How to Create a Link to the Review Page in Google My Business
Tom Hart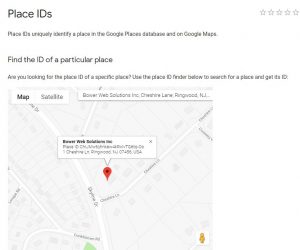 To create a direct Link to a Google My Business Review, you'll need to get the Place ID for your business. To get your Place ID:
Go to the Google Places API.
Enter your business information in the "Enter a location" field at the top of the map.
Click your business name in the list that appears.
Your Place ID will appear on the map, beneath your business name.
https://search.google.com/local/writereview?placeid=place_id
Replace place_id with the id you found.
Using  Bower Web Solutions as an example from the screenshot, the URL with the Place ID added is:
Now when customers click the Link to a Google My Business Review, a window will open in their browser. They'll be able to rate your business and leave a review instantly.
Now all you have to do is get your customers to review you…especially your best customers. Getting these same customers to do other reviews will help you as well. Good luck.