How We Design A Company Logo
Omar Kozarsky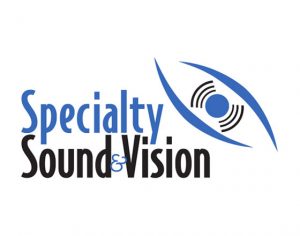 Creating a logo or corporate identity for your company is an important concept that many graphic designers do not give as much attention to as perhaps they should. The result is a logo that does not properly and /or effectively portray the company's image. Clients may also be partially to blame in certain cases, where their "idea" may be trying to communicate too many ideas in too little a space. At Bower Web Solutions, we follow a proven method that has concluded in successful logo designs.
Step 1: Logo Consultation
The first step in the logo design process is a consultation stage in which we work together to come up with a logo that expresses your company's image as close as possible. This important step sets the tone for the rest of the design process. We examine your company's target audience, corporate image, competitors, ideas that you have, and any other information that will help us with designing your logo. This information can be collected through our online order form or email.
Step 2: Initial Designs (Black and White)
Based upon the ideas and conclusions reached at step 1, a set of 3-5 designs are created. Why do start with Black and White only version first? Because if a design is truly effective, it will be just as effective in black and white as it will be in color. Conversely, if a logo design is weak or unappealing, all the colors in the world won't help it.
Step 3: Color Designs
Based upon your final selected black and white logo design in step 3, we would create one final set of design using different color combinations. We all have a color that is our personal favorite. However, our personal tastes in color may not be best for a particular logo. Color is used to portray mood, emotion, image and overall attitude.
Another thing to keep in mind is that the more color you use, the more expensive it will be to have your business cards printed up if you are making use of specific colors. The best logos use 1 to 3 different colors (4 at the most).
Remember:
A logo must be describable
A logo must be memorable
A logo must be effective without color
A logo must be scalable i.e. effective at smaller sizes
If you need help or have questions pertaining to logo design, please feel free to call Bower Web Solutions at 973-962-1932.