Social Media: Choose a Platform. Follow the Giants.
Daniel Bower
Would you like to increase your audience or followers for your business? Do you need to attract more traffic to your website? Do you want to develop a unique and dynamic brand that customers will connect and become loyal to?
Social media is an indispensable tool for almost any company, but it can be a huge waste of time if you do not use it properly. From which platform(s) to choose, to the structure of the posts, to the times at which they are posted, there are many mistakes that can be made along the way.
First, create a clear picture in your mind of the type of business you own, the target market you are trying to reach, and the purpose of creating an account on one or more of the social media platforms. The clearer you become on the purpose of establishing a social media presence, the more successful you will be in attracting and engaging with loyal followers.
Are you clear on your purpose? If not, take more time to speak with your team, your employees, or even your current customers to solidify it. Now, decide which social media platforms will be the most efficient use of your time and in turn result in the greatest ROI.
Instagram
Is your business picture friendly? Do you have or could you begin taking photos involving your business that would interest your end customer? Could your customer engage with your company by taking photos of your business, product, or service?
Instagram users rely heavily on their mobile phones to utilize the platform and 43% of mobile owners ages 18-29 are on the site. If you answered yes to any of the questions above or are targeting a younger audience, this could be a great social media platform for you to choose.
Facebook
As the most popular social media platform with 1.23 billion monthly active users, this is the one social media platform that can be used for nearly any B2C business, as well as some B2B businesses.
Its demographics are slightly older on average as it bolsters 73% of the U.S. adult population. If you have the resources or can hire someone to keep an active Facebook page and can post interesting articles, links, photos, stories, coupons, or contests related to your business, then this is a great option. If you are only able to allocate the time to maintain one social media account, this is arguably the best one to start with.
Twitter
Does your business involve a lot of time sensitive information, updates, or news? Do you constantly have announcements that you would like your customers to know?
With 302 million monthly active users, Twitter is the perfect social media platform for your business if you said yes to any of the above questions. Users on Twitter will more frequently check their timelines and will be able to easily follow and benefit from your daily posts.
Google+
Does your company have a specific niche or circle that you would like to target? Do you want to become an influential leader in a certain topic or area? Google+ and its "circles," or groups, might be a great addition to your social media presence.
As one of the newer platforms that has only been around for 4 years, Google+ often goes under the radar for most businesses. About 67% of users are male and they generally fall towards technical backgrounds. However, maintaining a presence on Google+, engaging with other Google+ users, and having those users share your content can help you establish yourself as an influential leader in your space. While some argue that Google+ shares or "+1's" have an invaluable positive impact on your SEO over other social media platforms, there is still controversy over the validity of that assertion.
Pinterest
Is your business picture friendly? Is it an eccomerce business? Could you post enticing pictures of your product(s) with a price and have customers wanting to purchase it? Is your target market women?
Pinterest users comprise of 21% of adults in the U.S. and 84% of all users are female. A striking 70% of users said that Pinterest helps them get inspiration on what they buy, which gives it one of the best ROI's of any of the social media platforms.
LinkedIn
Would your business benefit from a professional presence? Do you have informative articles you would like to curate and post? Would your business benefit from focusing effort on growing its professional network?
With 93 million monthly active users and 74.1% of them using LinkedIn to research people and companies, LinkedIn is the platform for companies that answered yes to one or more of the questions above.
---
Now that you have established a clear purpose for creating a social media account and chosen the one(s) that will offer the best ROI for your time, follow those who are currently killing it on social media. This is the best way to cut the learning curve and garner a following of true loyal fans.
---
5 Social Media Accounts to Follow and Learn From
Twitter: Oreo
5 Commonalities that Unite Their Successes
1. Multiple people may control the social media accounts, but the vision or purpose for each is clear and consistent.
2. Instead of seeing the platform as purely a medium for sales, they approach it as a way to have a more intimate connection and conversation with their customers that is both individual and communal. Their social media account is a reflection of the company culture and a way for them to give their followers an insider's look into the company.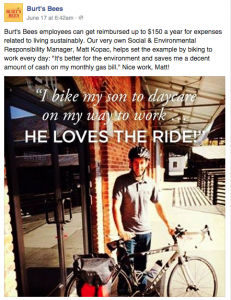 3. They do not only post links or pictures of what they are trying to sell.
4. Their content is not mainly self-generated. They engage, entice, and encourage their followers to share their own content involving the business and then promote that content on the page.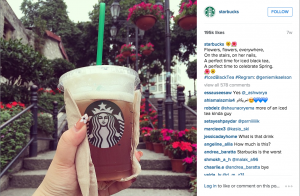 5. They are aware of current events and topics and, when applicable, relate to them in their posts.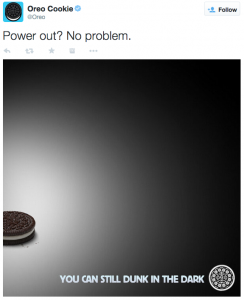 Please feel free to contact us if you have any questions or if you would like to share some commonalities you believe all great social media accounts have!